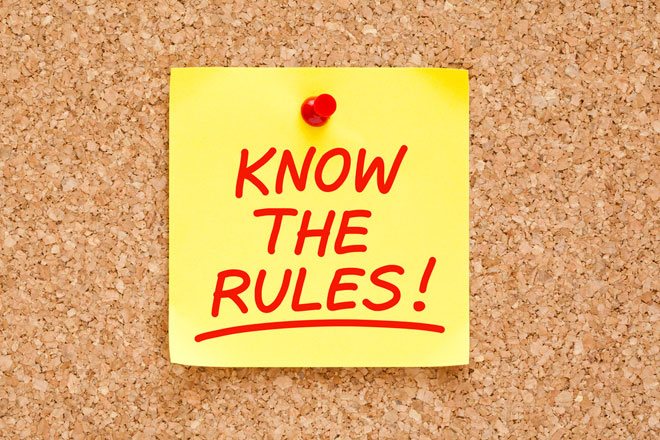 Privacy Policy
We respect the privacy of our customers. We will only contact our customers when that is necessary in order to carry out our service to the highest standard. We will never sell any of our customer information or make them freely available to a third party.
All personal information provided by the client to facilitate the provision of the service will be held on file to ensure we provide the service you require. Financial details, including credit card details will only be held for the period of time needed to complete the transaction. No financial data will be stored electronically. After successful transaction the information will be disposed of securely.
Terms & Conditions
T
erms and Conditions represent an agreement between Fairies and the Client.
Minimum number of hours weekly is 2 per visit and 3 hours fortnightly.
The client agrees to provide cleaning materials and equipment needed, unless other arrangements have been made with Fairies.
All cleaning equipment should be safe and in full working order.
If the client does not have cleaning materials and asks Fairies to purchase those items on their behalf, the client agrees that an applicable service charge will be added.
If Fairies personnel needs to collect keys from a third party's address outside the postal code of the premises where work is to be carried out then a £10.00 charge may apply.
If any estimate is given on how long it will take our personnel to do the job, this is only an estimated quote based on the average time it takes to clean a home or office of similar size. The customer is advised that an end of tenancy cleaning may take double the length of time required for a general cleaning. After Builders/One – off Cleaning, or Badly neglected homes may take up to three times longer than a well maintained home requiring general cleaning.
1. Cancelation Policy
We require 48 hours notice if you wish to cancel or rearrange the day or time for which the service was contracted/requested. Other arrangements can be possible on contacting the office prior to the scheduled service. A 50% cancellation fee (of the total amount charged for the service) is applied to notice given in less then 48 hours.
PLEASE NOTE: Two weeks notice is imperative in case of permanent termination of the service.
This contract makes you liable for any unsettled invoices until the date of its termination.
However, you will not offer direct employment to any of our cleaners during the duration of this contract or to those who left us within 12 months from the date of termination hereof.
On terminating of the contract you have an option of employing our cleaners without being tied by a contract with Fairies. The one-off compulsory fee for any arrangements between you and a cleaner within 12 months from the date of terminating the service is a sum equivalent to 3 months of the weekly-entitled sum made the terms of this contract.
Customer agrees to pay the full price of the cleaning visit in the event of a lock-out caused by our cleaners being turned away; no one home to let them in; or problem with customer's keys. If keys are provided they must open the lock without any special efforts or skills. Customer agrees to pay the full price of one cleaning visit in case of a termination of the service if the customer has given less than one week advanced notice.
2. Insurance
We will do our best to answer all queries and aim to improve our services for the benefit of our customers. To leave the customer with peace of mind, our work is covered by RBS Business Insurance Services.
Maximum limit of indemnity in respect to public/products liability has been set to £2,000,000 and Employers liability cover for £10,000,000.
Please note that any antiques or sentimental value items are not cover by the insurance. Please contact the office to get more details.
3. Complains and Claims
If you are unhappy with your experience for any reason, you can raise a concern or make a complaint.
1. The client accepts and understands that poor service, breakage/damage or theft must be reported within 24 hours from the service date. Failure to do so will entitle customer to no refunds or recovery cleanings.
2. Fairies requires the presence of the customer or his/hers representative in the beginning and at the end of the cleaning session as an inspection can be carried out and if any corrections, should be made on the same day.
3. If the customer has scheduled an inventory check then it must be scheduled to commence no later than 24 hours after the cleaning job has been carried out.
4. Fairies may take up to 5 working days to respond to a complaint.
5. Fairies will not accept a complaint based on an Inventory check report, filed more than 24-hour after the cleaning session.
6. Complaints are accepted verbally over the phone and in writing (letter, e mail or Fax). Complaints must be reported on completion or in the following 24-hours.
7. All fragile and highly breakable items must be secured or removed. Items excluded from liability are: cash, jewelry, items of sentimental value (the customer will be credited with the items present cash value), art and antiques.
8. Key replacement/locksmith fees are paid only if keys are lost by our operatives. There is a £40 per household liability limit.
9. Fairies will not be responsible for triggering any alarm system. Customer should give any special instruction activation or deactivation of any office or household alarm systems.
4. Payment
Our charges apply to the majority of the postcode areas listed. Certain areas away from public transport links will incur a slightly higher charge, please contact us for confirmation of the rate in your area.
Please go to Payments page where you can find variety of different payment options.
5. Liability
Fairies reserves the right not to be liable for:
1. Completing tasks which are not stated on our task list.
2. Cleaning jobs not complete due to the lack of suitable cleaning detergents and/or equipment in full working order, hot water or power.
3. Third party entering or present at the customer's premises during the cleaning process.
4. Wear or discolouring of fabric becoming more visible once dirt has been removed.
5. Failing to remove old/permanent stains that cannot be removed using standard carpet cleaning methods.
6. Existing damage or spillage that cannot be cleaned/removed completely using provided by the customer cleaning detergents and equipment or standard carpet cleaning equipment.
7. Any damages caused by a faulty or not in full working order detergents/equipment supplied by the customer.
8. If the customer has got items which need special cleaning methods and special cleaning detergents, Fairies reserves the right to refuse the provision of the cleaning detergents.
9. Fairies will advise the client to provide the specific cleaning detergents and to pass cleaning instructions to the sales advisors when placing the order or give instruction to the present cleaner.
6. Privacy
At Fairies, we are committed to protecting your privacy. To be able to provide efficient customer service we need some of your details.
We use customer contact information from our forms available via our web site or details you are provide by the other way of communication such as phone, text messages, e-mails or by post.
We are not store any data on line but securely store information off line.
By using our web site, you consent to the collection and use of this information by Fairies.
If you have any enquires regarding privacy statement please contact us via e-mail, post or phone.
These terms and conditions shall be governed by the relevant United Kingdom law, and by agreeing to be bound by them the customer agrees to submit to the exclusive jurisdiction of the relevant courts of the United Kingdom. Fairies reserves the right to make any changes to any part of these terms and conditions without giving any prior notice. Should any of the above clauses change all existing customers will be notified. Please check this website for updates.
FAIRIES WILL BE THERE WITH LOTS OF SPARE CAREFULLY VETTED CLEANERS
TO SERVE YOU, EXPERIENCED ADVICE AND THE COMFORT OF INSURANCE.